Shedd Aquarium Lends Support to Conservation Effort for Magellanic Penguins in Patagonia
New collaboration looks to understand wild penguin diets to protect food sources and prepare for climate impacts
Members of Shedd Aquarium's animal care team recently returned from South America, where they monitored a wild Magellanic penguin colony and collected guano samples for future analysis. The samples will help reveal the diets of these animals, which live in a variable and unpredictable zone in terms of food resources, to ensure their prey are identified and protected. This effort is in collaboration with researchers at UC Davis from The Karen C. Drayer Wildlife Health Center's Latin America Program and the Argentinian National Research Council's Center for the Study of Marine Systems (CESIMAR-CONICET), who are working with Shedd in establishing a new methodology and non-invasive protocols to determine what the birds are eating. Shedd Aquarium's Molecular and Microbial Ecology Group helped determine the best way to collect, store, transport and analyze penguin fecal samples.
Currently, there is no way to reliably assess the diets of wild penguins without significantly disrupting individuals in a nesting colony. By developing protocols to determine food sources through DNA sequencing of fecal samples, Shedd helps advance both the understanding of penguins and the application of field science. Access to Shedd's molecular ecology lab means that the same information can be collected through fecal sampling requiring no handling of the wild penguins.
Because Shedd cares for a population of Magellanic penguins every day, the aquarium's colony also helped validate the research methods as a control group. For several days, a group of penguins at the aquarium were fed a different, known mixture of fish, squid and shrimp. Then fecal samples were collected and analyzed in the lab to test storage methods and verify genetic DNA markers for these prey types.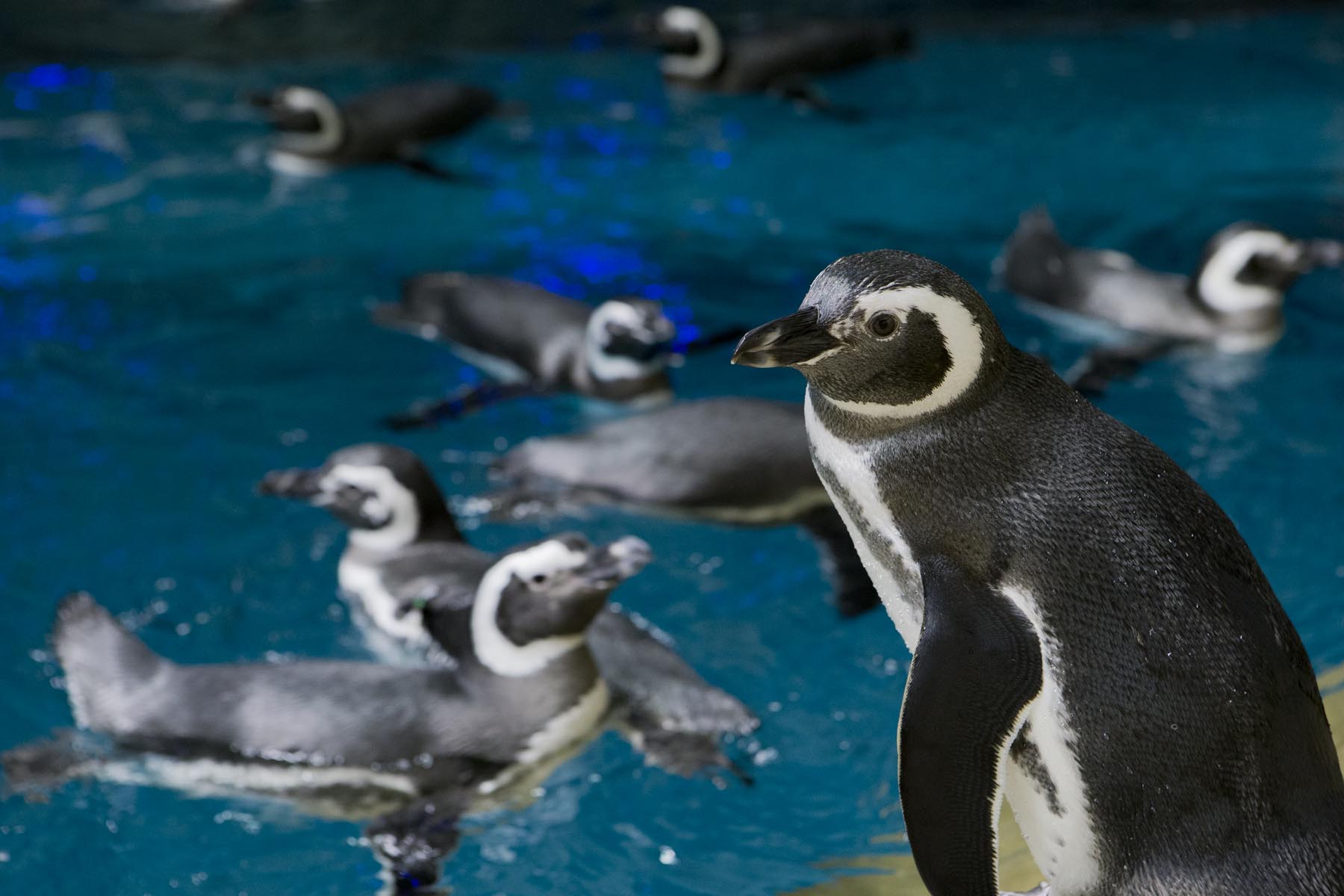 "Our trusting relationships with the animals in our care gives us extraordinary access and a unique opportunity to advance conservation research, while at the same time improving welfare for animals well beyond our walls," said Peggy Sloan, chief animal operations officer at Shedd Aquarium. "As we grapple with the impacts of climate change and widespread biodiversity loss, we're honored to help support solutions to better protect this sentinel species."
Members of Shedd's animal care team, Megan Vens-Policky and Tracy Deakins, spent two weeks in Patagonia, working with partners Dr. Gabriela S. Blanco and Dr. Ralph Vanstreels to review the aquarium's initial findings and methodologies and conduct sampling. The collaborative team is collecting around 150 guano samples throughout the course of penguin nesting season, which will then be shipped to Chicago to begin analyzing back at the aquarium's lab by Frank Oliaro.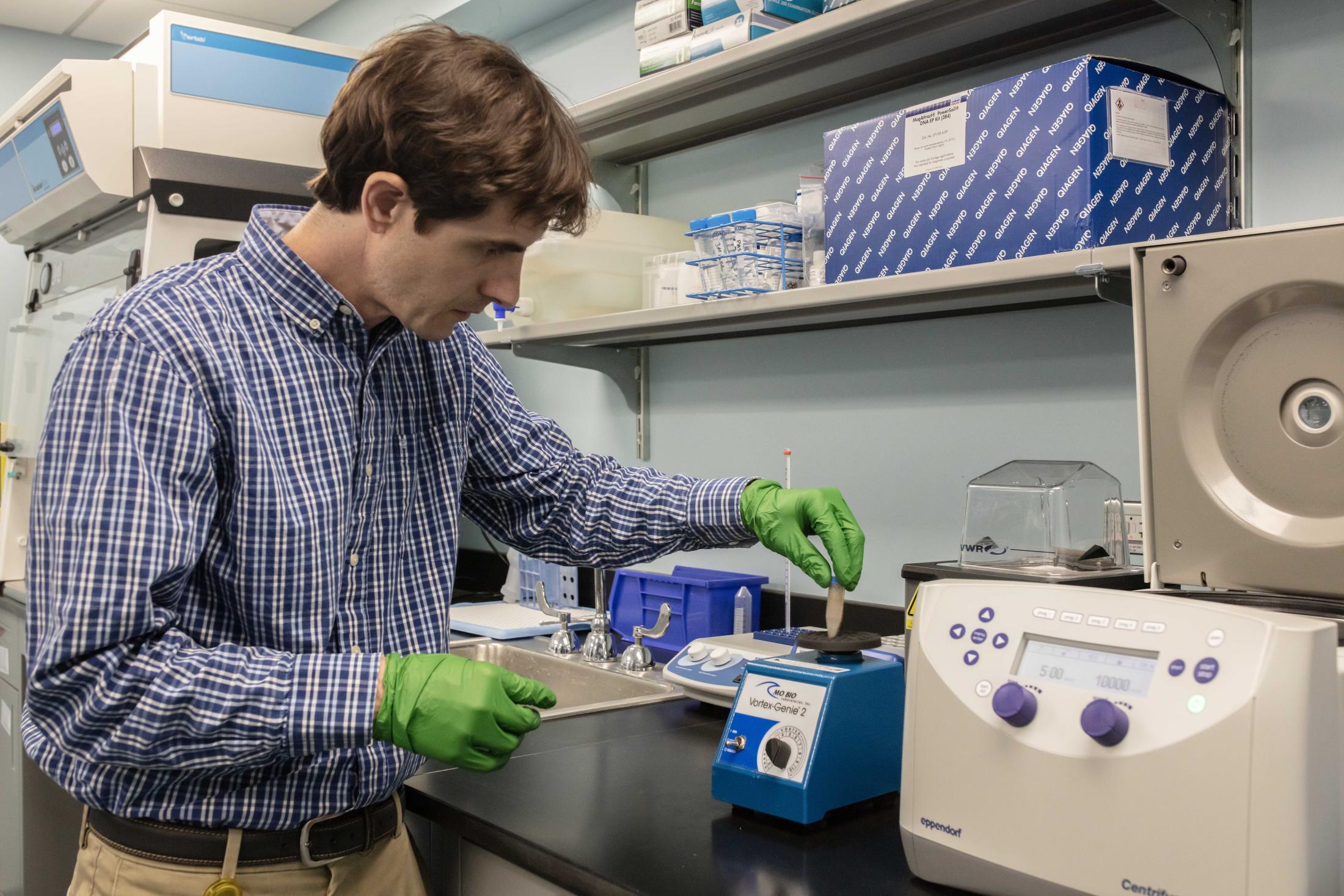 It will take several years of data to get a better idea of the penguins' diets and how changes in the environment could be impacting their prey availability. The results of this effort will inform future protections for these food sources. In addition, in the long-term, Shedd hopes to assist partners in Argentina by strengthening local diagnostic capacities.
"More than half of the penguins in the world are in danger of extinction, so we want to give them the best chance at survival that we can, and one way to start that is by understanding the factors that limit their access to adequate food sources," said Dr. Marcela Uhart, research partner at UC Davis. "Preserving the population of penguins in Patagonia is an essential part of maintaining the balance of the full marine ecosystem that is so valuable for quality of life, food, tourism and more."
Magellanic penguins are declining, and the reasons for this are poorly understood. All penguin species face threats of habitat degradation, overfishing, incidental mortality in fishing nets, pollution and climate change. In particular, Magellanic penguins from central Patagonia may be suffering from distributional changes of their main prey, which may lead them to travel further distances. This could affect the frequency that they feed their chicks, and in turn, influence chick survival. By identifying the primary prey items for the penguins, then researchers can determine new ways to address and mitigate these impacts.
"At Shedd, we are privileged to work with these penguins every day, but it was also a rewarding experience to see their wild counterparts and gain a better appreciation for the work that has already been taking place," said Tracy Deakins, senior animal care specialist at Shedd who returned from Patagonia. "It is part of our mission to act for animals here, there and everywhere and this new opportunity allows us to do just that."
To support Shedd Aquarium's mission and dedication to animal care within and beyond its four walls, guests can plan a visit, become a member or donate. Guests can come face-to-face with Magellanic penguins at Shedd in the Polar Play Zone.
The Karen C. Drayer Wildlife Health Center's Latin America Program focuses on a variety of conservation challenges in South America, including health issues that threaten penguins, southern right whales, albatrosses and sea turtles. Learn more at give.ucdavis.edu/VOHI/V473LAP.
The Center for Marine Systems Studies (CESIMAR) belongs to the National and Research Council of Argentina. It focuses on the study of marine and coastal ecosystems functioning through multidisciplinary approaches. It also evaluates the anthropogenic impacts on the environment associated with regional economic activities.